The Integrated Holistic health C20 working group held its fifth ideation workshop and policy meeting. Drs. Chandrashekar Janakiram and Aswathy Sreedevi, the non-communicable diseases focus area leads, led the 50 CSOs that could attend live through a problem-finding workshop based on design thinking principles to understand the top issues in NCD care and the barriers to access care faced on a global scale.
The speakers–experts in the field of non-communicable diseases (NCDs)–discussed the 5 major diseases that pose the greatest risk, those who are most vulnerable, proposed lifestyle changes to help prevent a potential diagnosis, and what can be done at the policy and health system levels to mitigate an increase in NCD illnesses.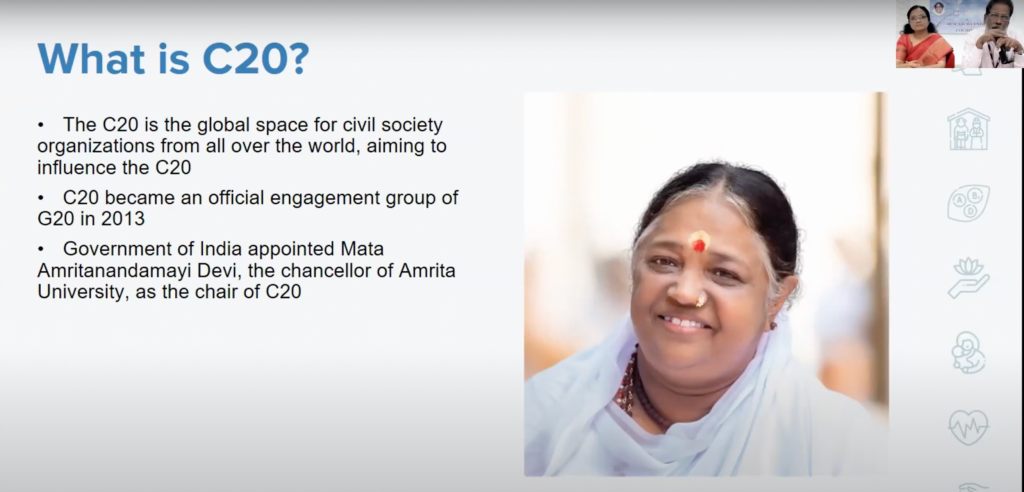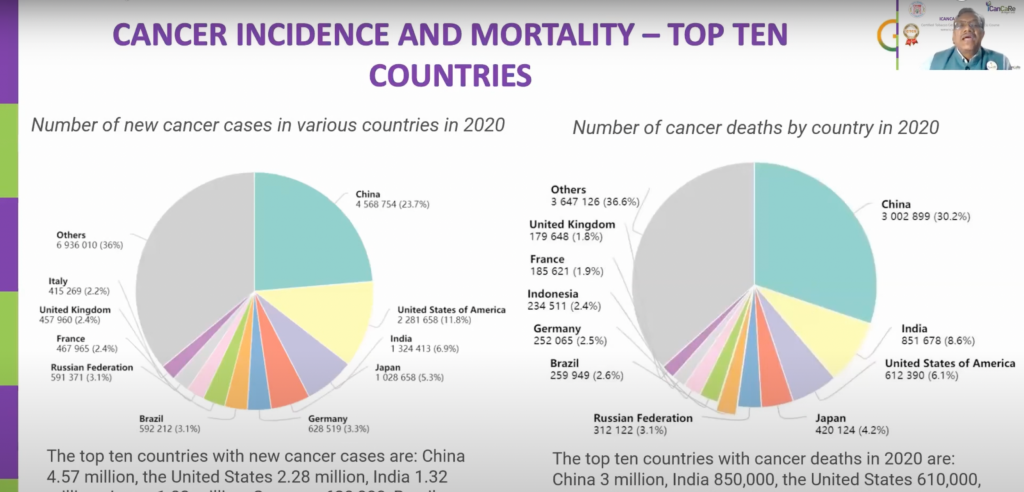 Dr. Chandrashekar and Dr. Aswathy then guided participants through an ideation exercise that will ultimately inform the policy recommendations that will be given to the G20 heads of state in September.