The Role of Women in Community Health & Development, was a co-hosted hybrid policy dialogue by the Working Groups on Gender Equality & Disability and Integrated Holistic Health held at and sponsored by Dr. D. Y. Patil Vidyapeeth, Pune. This day and a half event, with CSOs attending in person as well as participation online, focused on identifying the most critical challenges, barriers and recommendations related to the physical and mental health of women, girls and the transgender community.
Keynote Speakers:
Dr. Deepika Saluja – Women in Global Health
Dr.Kajal Srivastava – Professor of Community Medicine, Dr. DY Patil University; Dr. Smitha Mahale – ICMR Emeritus Scientist, National Institute for Research In Reproductive Health, Former Director Of ICMR-NIRRCH, Mumbai
Dr. Renuka Jayatissa – Medical Research Institute, Sri Lanka
Dr. Padmini Murthy – Physician, Professor and Global Health Director at New York Medical College
There were four workshops each one introduced by a speaker and with Udaaharan presentations providing examples related to the workshop themes. Here is a list of the Workshops:
Women Adolescent Health – Menstrual Health, Stigma & Sexual Health
Mental Health – The Effect of a Women's Mental Health on the Overall Health of a Family
Nutrition – Potential Mechanisms to Improve upon Family Nutrition Utilising Traditional and Local Solutions
Abuse and Sociocultural Factors Affecting Health
There was active participation from both the 50 people present in Pune as well as the 37 participants joining online. We had many participants from the surrounding Pune area in addition to participants joining online from Sri Lanka and the United States.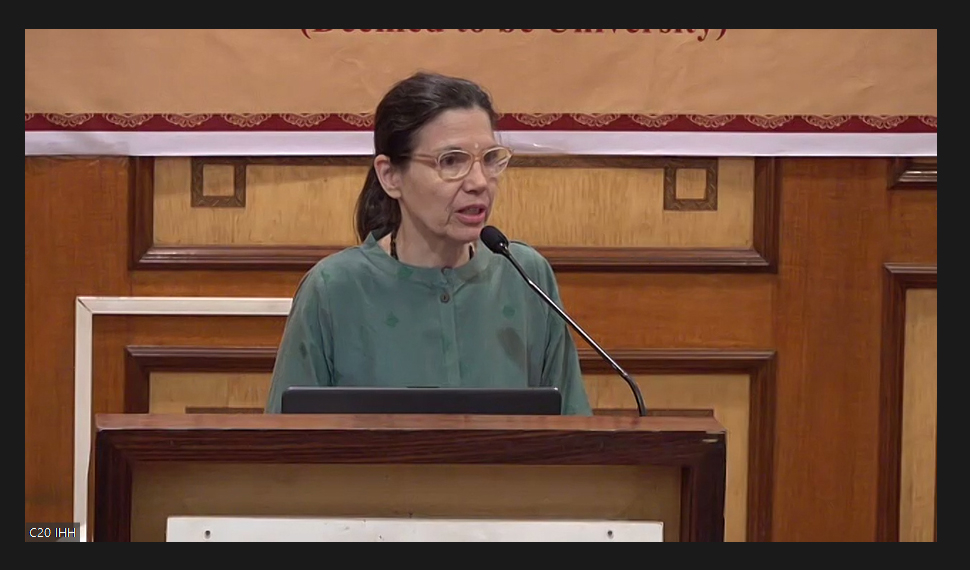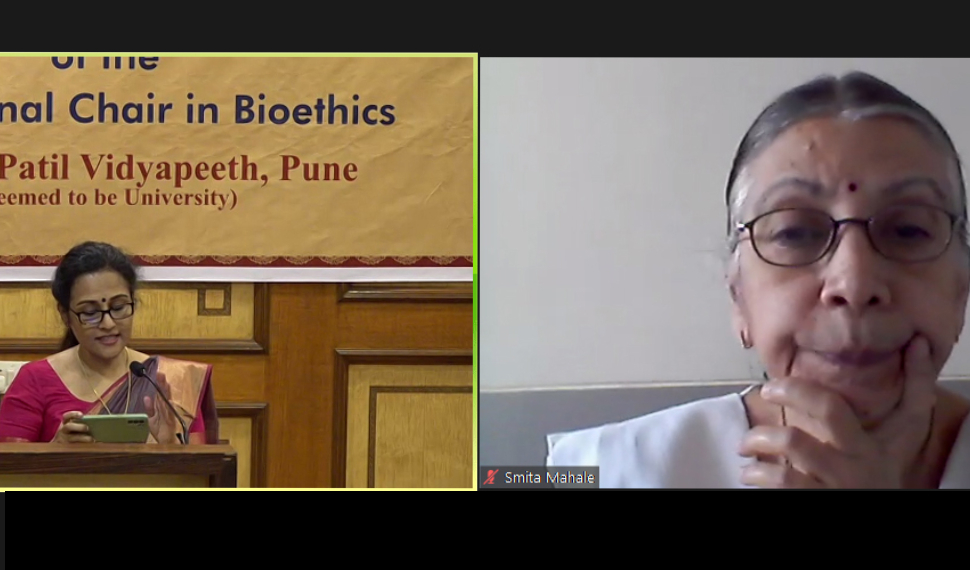 We utilised Mentimeter technology to conduct a LIVE poll during the workshops in order to gather information about the most pressing problems and the barriers. The polling areas were gleaned from a pre-event survey that participants filled out so that the time spent in dialogue was focused on the most pertinent issues identified by participants.
Many of the participants welcomed the opportunity to come together to identify and problem-solve the barriers interfering with achieving the best physical and mental health outcomes for women, girls and transgender people. CSOs were eager to join together to bring more services to their beneficiaries. We are optimistic that one of the outcomes of this C20 meeting will be collaborations among CSOs that endure beyond the G20 Summit bringing better care and services to the people they serve.
Links were provided for CSOs to submit specific policy recommendations which will be considered in developing recommendations for the policy packs. Further dialogue on the most pertinent challenges submitted in the CSOs recommendations will take place at the Gender Equality & Disability main event in Odisha April 22nd-23rd.