A webinar on the theme Voices of Persons with Disability included people with disabilities who lead CSOs, alongside other representatives, and in sharing experiences of the challenges and opportunities faced, all provided valuable insights for policy recommendations.
The event was organised by the Education and Digital Transformation Working Group and held on March 10, 2023. Over 88 participants from countries including India, Indonesia, Switzerland, UAE, Australia, and Sri Lanka took part.
Dr. Prema Nedungadi, Civil 20 EDT Coordinator and Director Amrita CREATE and Chairperson, School of Computing, Amrita Vishwa Vidyapeetham, Amritapuri, said, "There should be no stigma. Celebrate successful people who overcame disabilities and did extremely well. They are the role models."
L.V. Jayashree, the moderator and Director of the Spastics Society of Tamil Nadu, said, "The world celebrates ableism." Conversations with disabled people throw light on their lives, and their narratives help change policies.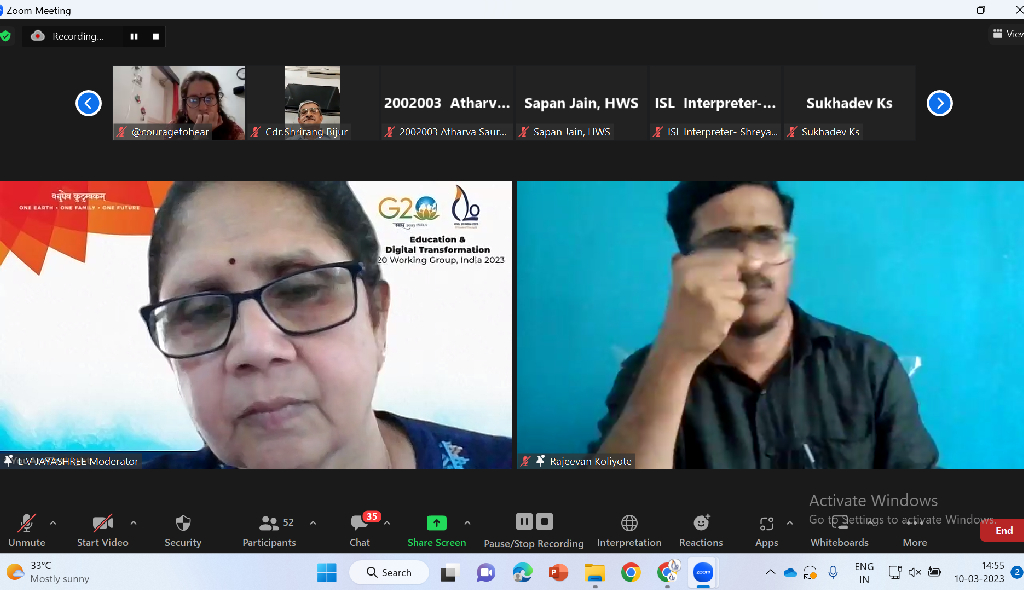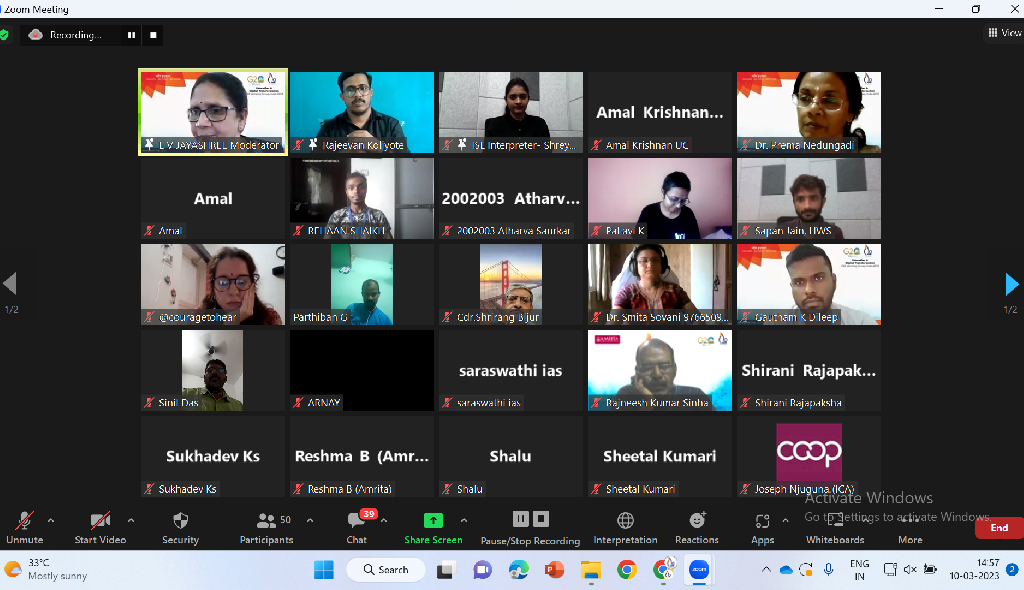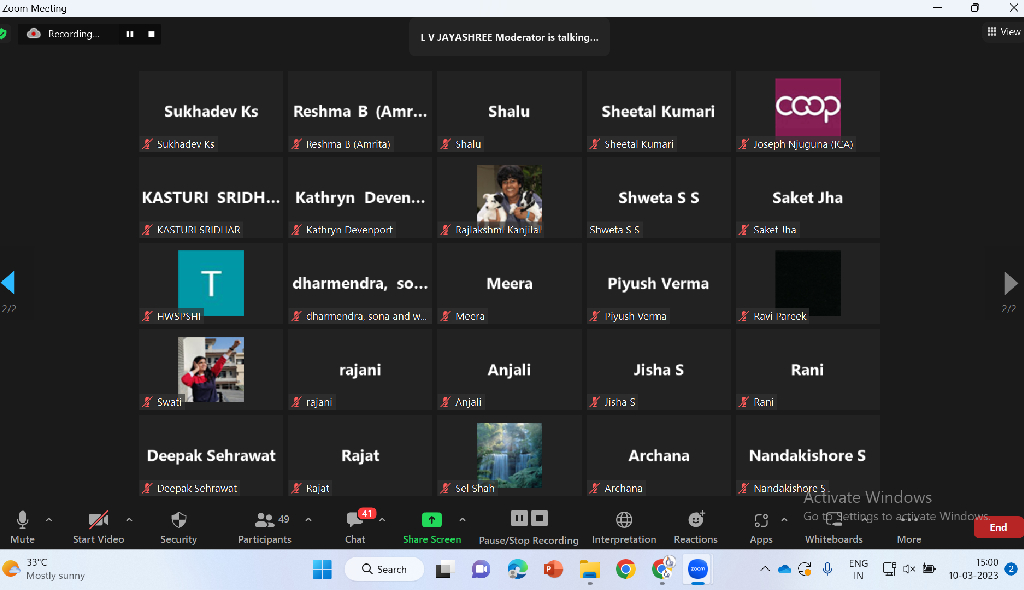 Partiban G served as an ex-General Secretary of the Self Advocacy Forum of India (SAFI). EC member Parivaar (National Confederation of Parents Organisation) said he faced discrimination due to cerebral palsy. His abilities and contributions were ignored, and the focus was on his disabilities. "Implement existing policies and focus on the health and well-being of disabled people," he said.
Regarding the learning requirements of persons with an intellectual disability, Commander Shrirang Bijur, President of the Association for the Welfare of Mentally Handicapped (AWH), Maharashtra, said virtual reality classrooms, access to augmentative devices, social media, and artificial intelligence can transform learning experiences.
Vijay Naresh Vedala, Associate Professor, IACG Multimedia College, Hyderabad, wanted more opportunities and said scholarships and setting up panels to identify the challenges faced by disabled students were essential. According to him, creating awareness alongside early detection, intervention, and proper diagnosis helps parents and children access information and resources.
Atharva Saurkar, a third-year student at TYBAMMC, Thakur College Dahisar, Mumbai, recommended that educational institutions provide appropriate accommodations to students with disabilities. He being autistic, received support from family, friends, academia, and counsellors to complete his school education.
Rehan Shaik, a trainee at Prayatna, said he recognised his skills through appropriate training. His family did not value his education needs as he has an intellectual disability. It led to him missing studies at the training centre.
Sapan Jain, an Indian Sign Language (ISL) teacher and Coordinator at eight deaf schools in Haryana, said when there is no access to sign language, deaf students are denied opportunities.
Saraswathi, a representative of the Census International India, stressed the importance of education along with audio devices for the disabled.
Ketan Kothari, Managing Consultant – Programs at Xavier's Resource Centre for the Visually Challenged, Mumbai, spoke about two barriers: attitudinal behaviour of the society and access to technological devices.
Early access, detection, and intervention, along with access to services and technologies, capacity building of the teachers, support to overcome physical, attitudinal, economic, or social barriers and policy implementation at the ground level, were the key recommendations made in the webinar.
Summarising recommendations, L.V. Jayashree said, "Your voices and your narratives have to be heard!"