Date
Apr 29 2023
Expired!
Virtual Discussion on Citizen Centric Cyber Security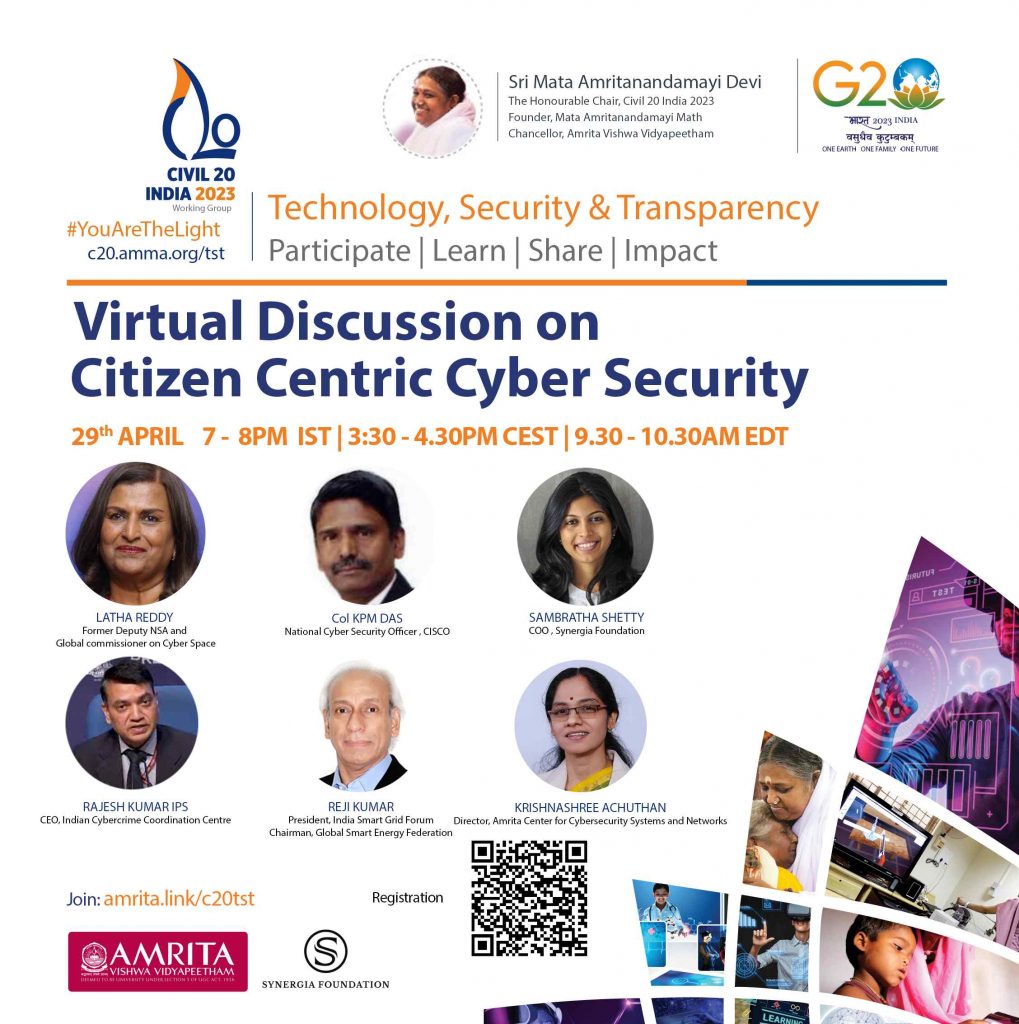 Timing : 7 – 8PM IST | 3.30 – 4:30PM CEST | 9:30 – 10:30 AM EDT
We are organizing a special discussion on "Virtual Discussion on Citizen Centric Cyber Security" and we would be delighted to have your presence. The event will take place on April 29th from 7- 8.00 PM IST.
What can be done to gravitate from an entirely national centric cyber security discourse to one that is pivoted on citizen centric approach to digital security that assures indivisible network security, and assured data privacy.
The discussion will feature a panel of highly insightful speakers who will share their experiences on the topics
Speakers
Ms. Latha Reddy – Former Deputy NSA and Global Commissioner on Cyber Space
Col KPM Das – National Cyber Security Officer , CISCO
Ms. Sambratha Shetty – COO , Synergia Foundation, Bangalore
Mr. Rajesh Kumar IPS – CEO I4C
Mr. Reji Kumar – President, India Smart Grid Forum and Chairman, Global Smart Energy Foundation
Dr Krishnashree Achuthan, Director, Amrita Center for Cybersecurity Systems and Networks
We warmly invite you to participate in this engaging session and look forward to welcoming you.